Please select a locale for your search
Select one or more focus areas.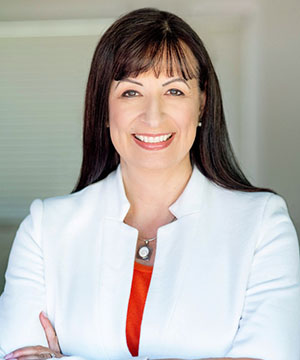 Raymond James
2999 Oak Road, Suite 1030
Walnut Creek, CA 94597
925-952-5262
fax
Jennifer Napper, CFP, CDFA
Wealth Management
Life is always presenting new opportunities and challenges, especially during major transitions such as experiencing a divorce. These are times when it's crucial to receive the right financial guidance for the situation at hand, and more specifically, for your unique situation.
As you are going through a divorce, I can guide you through the many financial details, from dividing assets to mitigating taxes. I can calculate scenarios to project the short- and long-term impact of various settlement options so you can understand the financial consequences of your divorce agreement.
As a Certified Divorce Financial Analyst (CDFA®), I will work with you and your attorney toward a settlement that fully addresses your long-term needs.
I earned a bachelor's degree from San Francisco State University and a master's degree from Golden Gate University. I hold the Certified Divorce Financial Analyst® designation through the Institute of Divorce Financial Analysts and have completed mediation training through UC Berkeley Extension and collaborative practice training through Collaborative Practice California.
As a Certified Financial Planner™ professional, I am dedicated to helping you work toward your financial goals by guiding you through the financial planning process set forth by the Certified Financial Planner Board of Standards.
I am a member of Collaborative Practice East Bay, Collaborative Divorce San Francisco, the Institute of Divorce Financial Analysts, and the East Bay Estate Planning Council.