Please select a locale and/or profession for your search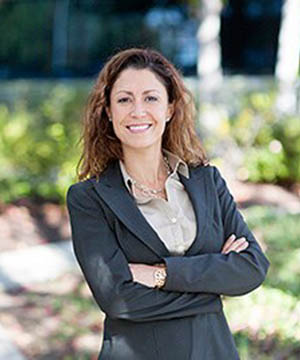 Parallel Advisors
150 Spear Street, Suite 950
San Francisco, CA 94105
(415) 783-9993
fax
Elaina Serotte, CDFA, CFP
Financial Collaborative Mediator
About Elaina
Elaina's goal is to be a pathfinder for her clients, finding the optimal path for you to reach your goals. She starts by listening. Every new client engagement for Elaina begins with a thorough exploration of what you want to achieve, by when, and what other issues in your life might currently be affecting things. That way she can best bring her broad and deep experience to bear on your behalf. Then deliver unparalleled levels of service to ensure success.
Elaina has almost 20 years of experience in financial services. She is especially adept and experienced at helping clients through times of transition. As a Certified Divorce Financial Analyst, she has helped many clients get through some very challenging situations.
The goal of Elaina financial planning process during divorce is to provide answers to the many questions that arise. Some may include:
What does a complete picture of my financial position look like?
What do these assets and liabilities mean to me?
How do I make a smart decision around our family home?
How much does it cost me, both now and in the future?
What will life look like for me and my family at the end of the process?
How do I decide between settlement proposals?
How will my divorce change my retirement picture?
Now that the process is over, how do I implement a long-term financial plan?
Elaina's careful and diligent processes will help provide clarity for decision making throughout this critical time.
ANALYSIS
Elaina creates detailed cash flow projections to help determine what income and assets you can expect to have pre and post dissolution.
This often times includes coordinating outside professionals including CPAs, Estate Planning Attorneys and Real Estates Professionals. Elaina incorporates her expertise into your analysis, and her team of experts will create a detailed picture of your finances.
DEVELOPING A PLAN
Elaina provides guidance as to the prudence of the asset division, always taking into account the potential tax and legal ramifications of those decisions. Elaina creates financial planning scenarios to help illustrate the implications of settlement proposals, so you will in turn feel confident in your decision. With care and prudence, Elaina examines all options.
IMPLEMENTATION
Once your divorce is complete, the work isn't done. There can be a great many and oftentimes tedious number of tasks to complete. Accounts need to be opened, rollovers need to be executed, beneficiaries need to be changed, just to name a few. Elaina will ensure that your careful planning is executed the way you intended.